Yes, we can.
All News Insights Events Wine Tastings Winery Focus CWA

20/03/2019
Last week London hosted two American tastings. A highlight of their visit being the merry cans they brought with them that popped up between the usual line-up of bottles.
Our team were at both, pouring the Cycles Gladiator range and Hahn collection at The Essentials of California tasting at the Yard in Shoreditch and with Portlandia for the Oregon and Washington Tasting at the OXO Tower on the South Bank. These smaller, less familiar forms of wine were creeping closer into view at both.
In 2017, Wine Hooligans introduced a can to their Cycles Gladiator range, reimagining their Pinot Noir in punchier, portable packaging that still stood up in quality, to any bottle, even if it did not in size.
Hooligans not only in name but by nature, their "passionate disruption" has led them into a whole new market just at the right time and they released Cycles Gladiator Pinot Noir in a can within a year of its inception.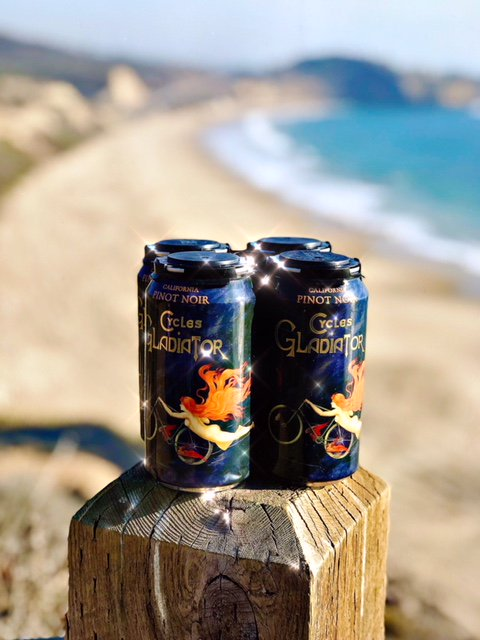 Image from https://twitter.com/gladiatorwine
Canned wine still has work to do to combat queries of quality and longevity but its presence at the Essential California tasting was somewhat symbolic of a new way of thinking for California Wines. They put the spotlight on the under £50 RRP market and relocated the tasting to Shoreditch's The Yard.
In the past California has been known for its high prices and luxury wines and this has been mirrored by tastings in more traditional places like Westminster Hall. Now, neon pink, brightly coloured murals and live music, in a trendier part of London are at the very least, pointing towards a more diverse and adaptive Californian market that Cycles Gladiator clearly intends to be a part of.